Mauerquartett
Mauerquartett consists of 32 playing cards and 4 extra cards with additional information. On an enclosed world map the location of the walls and borders is marked.
The playing cards of each category are organized in groups of 4, forming 8 quartets such as Ancient Wall, Inner Barrier and Demolished Wall. Every playing card has 6 parameters and an additional text.
In the playing mode "Top Trumps" parameters like built, height and length compete with each other. In the playing mode "Quartet" players collect sets of 4 cards.
Mauerquartett lets you playfully experience a worldwide perspective of walls and borders.
36 cards in the format 91x59mm with 32 photos, text and a world map in a handy plastic case. ISBN-Nummer 978-90-814801-1-6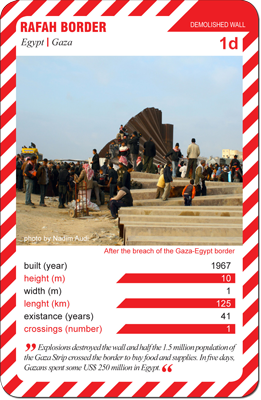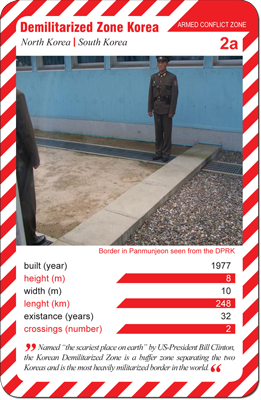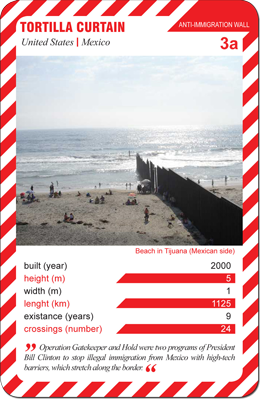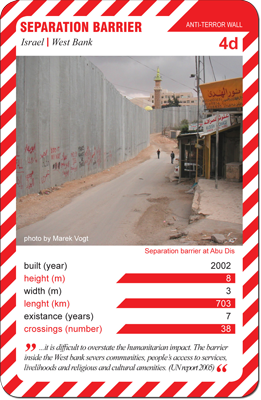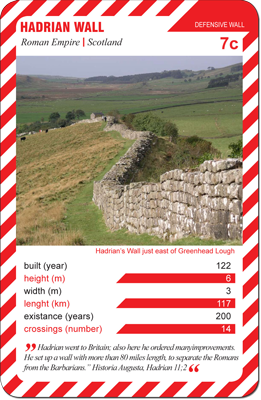 cc – Attribution-Share Alike 3.0 Unported